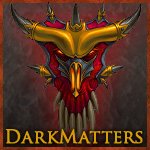 Content Count

32

Joined

Last visited
Community Reputation
3
Fine
About FuZzNuG
Rank

Master of Antimony
Previous Fields
Favorite pizza topping

Pineapple and Ham or Supreme

Why do you want to join DarkMatters?
Real Name
Country
So they will make a game that none of the true fans want to play.. Just dumb it down so that its just an action game instead of a action rpg. I won't buy if the game is like d3.. I will stay playing sacred 2 in that case. Just like now.. I play d2 more than d3

I really hope this is like the epic Diablo 3 failure.. Deep Silver does not need to kill he feel of the game. I would still actually like to "build" a character.. Blizzard killed that factor in d3

Why can't it just be like Sacred 2 just newer?

It's a very fascinating game.. One of my favorites of all time! All we can do is hope they dont kill the series with the 3rd game...

Yeah I actually decided not to get it from gamers gate. One week later they had it on Steam for 50% off making it 10$. So I got it from Steam.

Hi everyone! I have a question.. Where do I buy this game lol? I've heard there's no more keys:) If I buy this from gamers gate will I be able to play it?

I agree with not having a "level cap" or "max character level". How cool would it be to buy the game the day it came out and a couple of years down the road your still leveling the same character you created day 1.

Really ready for this game. I am hoping for this to be the best sequel of all times.

Shoot.. So if I decide to get I can only play single player..? I still might play anyway.. This game is awesome. I hope when deep silver makes scared 3 they don't dumb it down or the masses like blizzard did with d3. Thanks for your reply Etherian!

Hello everyone! I was wanting know how many users still played on pc.. I myself have put many hours into the ps3 version. I just recently built a new pc. Mainly for D3, by wasn't impressed with the game after maxing out a barbarian. IMHO blizzard killed the rpg factor in the game.. The only thing that differs anyones character is the items, which to me is not an rpg. I like adding my own stat points and skill points. You don't get this privilege in D3. So there is no actual "build" for characters. So I'm thinking of getting sacred 2 gold collection.

And my reason behind combat reflexes is to have more protection if I want to use a 2handed sword and give up some def for higher dmg output

Lol well I was going to drop warding energy lore.. It adds more dmg absorption to divine protection right?