Elementary, high school, university?
Got a pic of your old hangout?
This is my high school Pierrrefonds Comprehensive High School
So what if it looks like jail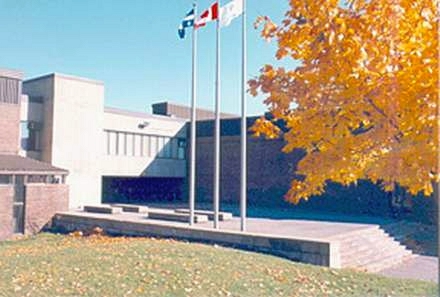 And this is uni, Bishop's university, yeah yeah all jokes aside about it being Canada's worst university and the leading track record for party schools
...all about the 9 hole golf course

Bishop's University School Song

Raise a toast to Bishop's University
On the mighty Massawippi shore!
We're conditioned to our fate,
We will never graduate,
We'll stay here forever more!

College days will linger ever in our hearts,
Wearing gowns, raising hell and quaffing ale!
And we'll show esprit de corps
As we watch the Gaiters roar
On to victory!

So raise your beer mugs,
And your little brown jugs
To Bishop's University!


I got the idea for this thread from Myles and I think we're gonna have a lot of fun seeing where people went to school.
My university was two hours away from montreal where I was growing up. It was my first school away from home and I loved the teeny tiny college town I think it was 2500 people at Bishops...crazy small huh


It was in a rural farm area far away from the city and there was this tradition of goin around the town after we all got dunk and look for cows to "tip"
:rolleyes:
I was/am part of a frat, Beta Theta Pi, did my rounds of drinking, carousing, singing and vomitting, Ski'd almost every day and finished my honors degree in poli sci,
Good Years
Show us yer pics and tell us yer stories guys!




gogo