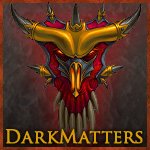 Content Count

84

Joined

Last visited
Community Reputation
0
Fine
About RssDragon
Rank

Silicon Mage
Previous Fields
Favorite pizza topping

Cheese & cheese & cheese!

Why do you want to join DarkMatters?
All time best video game ever played
Real Name
Country
Contact Methods
Website URL

http://sites.google.com/site/myartmydraw/Home

ICQ
Profile Information
Gender
Location
Interests

Sports, Books, Games, Drawings & etc...
Dear friends hope you all are doing fine. Well, as you all have noticed I have been inactive for quite a while. I apologize for that, but unfortunately my time spent on line has diminished a lot. Also, a few changes in life are going on for me. So my vacation from Sacred based drawings will last a bit longer than I thought. Anyway, I drop by for a visit as soon as I am able to. For now I which you all the best, sincerely, Rss.

The drawing in the post 206 is a very interesting one. She has a strong, sexy look... yet her face gives me the impression that she misses someone or at least she is thinking about someone. I may be wrong on the comment I just made, but wrong or right I trully like the feeling this drawing passes on to me.

Well, guys I hope you are all doing fine. I managed to get my storage space working, so here is one more drawing. I hope you all like. I don't know if you have noticed, but I am trying to improve my drawings as much as I can. I am very much confident that soon I'll be able to bring very high quality drawings in a professional level. That in both lineart as well as any variant in color drawing. I do know that I still have a long way to go, However, I think I am on the right path. Original Drawing Inked Line Art Colored version

Hi dear friends, As you have noticed All the pictures (Drawings) I have posted within this thread are not being displayed. That is due to the fact that I went over the Public download storage limit where I keep my files. It is a free account, so I need to work in some solution to it. Well, I am working on a way to solve this problem and I hope that everything will be back to normal soon. Regards, Rss

Hi dear friends. Yes, one more year or should I say two. have passed and here am I. One more birthday... At the moment I am alone in a airport. trying to get back home... I mean, there are thousands of people around here, but no one is close to me. So, as here they have free internet for Airport users, I thought.... Why not to visit my old birthday thread. So, here I wish a happy birthday to me. All the best for you all. Rss

Dear friends, I'll be away for about two weeks. I hope less than that. Regards, Rss

Ok, I got my account back. It was a problem with my e-mail, but now it is all fine. By the way. I'll be posting at the vacation thread. Please have a look there. But don't worry for when I am back I'll have drawing to post.

Ok, I'll wait. Oh! Tell to the girl that I would help her if I were there... like give her some water, hold her hand, and fan her a bit. Tell her that I am very happy to learn that she liked it. Jetcutter @ Knukles @ Thank you guys. I am glad to know that you like it.

Comic book needs very good skills in sequential work. One needs to be able to tell a story just using drawings.Unfortunately, I am not good at that yet. However, that could be a good exercise. So, if you get me a script for the beginning of a story (your own story)... Just for the first page of the comic book. I could have a try. That would take time, though. No problem, I'll see what I can do.

Dear Gogo, What about this? If not Ok for you tell what you don't like about it and I'll change. maybe smaller, maybe dark matters log instead of the sacred logo, maybe placing your name on top? Just let me know.

Dear Telari, You are always super creative. Post 182 This drawing is really amazing and it looks so realistic. With no doubt this is one of my favorites. Post 185 I did not know whether to love or to fear. The transformation that is taking place on the girl really took me by surprise. To add up to it her soft and yet very noticeable expression tell us that she does not like it yet she has not chose but to under take it. I like this drawing very much. post 189 very creative indeed. Post 195 The second sketch within that post is really cool. I like it a lot. Post 19

Ok, understood. I'll work on it for you. Well, I had a look in the internet (Google) and found a few pictures of a screen shot from the game sacred 2. There I saw the Seraphim riding a tiger! I thought, that it was very cool and did the drawing above. I did not know that the sacred characters could ride tigers. I have stopped playing games because the time they were taking from me. Almost Always the time I come back from work. So, I decided to put that time in the drawings instead. However, after seeing the seraphim on a tiger I really got curious about the game.

No, there is not. But if you want I can get one done. Just pick which character from the X-man you want and I can draw it for you. However, as this site is a Sacred game site. I think I cannot post it here. So you need to talk to Gogo first and see what he has to say, if he gives the green light... I can post it here. If not, then you just pick a Sacred character and as soon as I am done with the first request I'll start working on it.

Hello guys! Thanks for the nice comments. I'm very glad you guys like this one. Rantras @ Yes, I can do it for you. All I ask is for you to have a little patience. I am very slow with my drawings, but as soon as I get it done I'll post them here. However, I have a little question before I start. Do you want them to be together in the same drawing or separated in two different drawings? Another question is... I suppose that you are talking about characters from the Sacred Underworld. So, what did you mean with the "of inquisitor" in the end of your question? If you are talking about charact

Hi dear friends, I hope you all are doing fine. Sorry for being so long away, but I got through some storms that shook my life upside down. Well, I am still trying to get out of it. However, finally I managed to be able to come back on line again. Hope I can keep it that way. Well, here it is... This one is for Sacred 2. Hope you guys like.