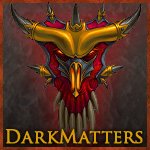 Content Count

5

Joined

Last visited
Community Reputation
0
Fine
About nuit
Rank

Polonium Wizard
Previous Fields
Favorite pizza topping

mushrooms, ham, pineapple, shrimp

Why do you want to join DarkMatters?
All time best video game ever played

AD&D online, WoW, sacred, nwn

Real Name
Country
Profile Information
Gender
Location

shaunavon saskatwan canada

Interests

all rpg games, neverwinter knights, wow, diablo, diablo2, icewind dale and baldurs gate collection.
hi all, yes this is a good book I've read all of them, confeser being the last book, enjoyed them all. dident know about a movie tho, but if walt disney is makeing it they wont do the book the way it is, seeing as disany is linked to children, I dought you'd want your 5 year old to watch a disny movie with the vilent senes.

thanks Schot, just signed up on paypal, not to sure if its trust worthy but I'll try it, now I hopefuly can get sacred underworld soon.

yup play single player and online, so far I got a level 41 iceshard bm, 34 sword glad, 38 axe glad, 32 unarmed glad, 38 melee de gonna start a we next online. just wish I could find the underworld experience for sacred and sacred 2 but they dont sell them here in saskatwan canada, but oh well still have fun.

hi all seen alot of good WE builds but I see none for a dagger/saber melee are they bad or has no one made a build yet, if there is a build where do I find it.

Hi all, hope I can stay here, great site alot of info, better then diablo2. Been playin vidio game on comp since 1994 started with dink smallwood then found the icewind dale and baldurs gate collectin, then moved to diablo, then diablo2 then to wow, then neverwinter knights now to sacred and so far I love sacred.