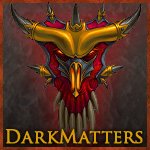 Posts

2

Joined

Last visited
Previous Fields
Favorite pizza topping
Why do you want to join DarkMatters?
All time best video game ever played
Real Name
Country
Recent Profile Visitors
The recent visitors block is disabled and is not being shown to other users.
Wano's Achievements

Leaden Juggernaut (2/20)
Oh I see, thanks for your reply. I wonder if you have or know of a tool that will open, extract and allow me to view textures and files within the .PAK files. There are a bunch of .PAK files. Textures.PAK, items.PAK, weapons.PAK, static.PAK, floor.PAK. I'd like to rifle around in there and see what I can find.

Hi guys, I've recently found myself back into Sacred 1, I love the simplicity and the storyline, however having been quite a while since I've played it, the world graphics are just not up to scratch. I'm currently playing it on a 40" TV screen. I've been reading the forums for a while and looking for mods. What I've done so far is just basic character mods (items and armor), thanks btw, your Seraphim download packs did the trick. But I want to do so much more. I'm looking to replace extract and replace the environment textures, namely grass, dirt and cobble stone textures, large boulders, maybe buildings as well as a bunch of innocuous things we see in all the towns. I think the world needs a facelift. And it seems like no-ones ever given it much thought. My Problems thus far: I've managed to open and view the contents of textures.PAK and a few other files with Game Extractor. But am unable to view or open the .TGA files within. So does anyone have a working Sacred Extractor, I've been told Mouse Industries had made one but now seem to be out of business. Programs I've tried are: Game extractor and Sacred Model Extractor and TGA Viewer, to no avail. Thanks in advance.