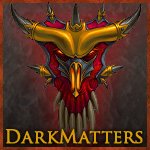 Content Count

19

Joined

Last visited
Community Reputation
4
Fine
About dollhobbs
Rank

Indium Shaman
Previous Fields
All time best video game ever played
Country
Thanks desm I found a post that said the same thing, that I had to change from US to UK once I did that everything started working properly.

I said to heck with it and upgraded my vista to win 7 now game starts but menu words ars missing, if I click on empty bar words come up in some foreign language.

Where exactly is the PhysX supposed to be installed, I read in another post that the files should installed be into the game folder?

didn't work exact same error message right after setup Engine

will give it a try and let you know, \Thanks Flix

Ok I bought steams sacred 2 gold and am trying to get it running on win 10 with a nvidia GTX 950 card. When I try to start the game I see the loading page and it crashes at loading "caching shader's" with this error message- startup error driver: [C:\WINDOWS\System32\DriverStore\FileRepository\nv_dispiwu.inf_amd64_9ff5ab165faead52\nvd3dum.dll] graphicscard: [NVIDIA GeForce GTX 950] device[\\.\DISPLAY1] cPhysics::int - NxCreatePhysicsSDK failed SacredApp::setupEngine() physics init failed SacredApp::setup() setupEngine failed App::Setup() failed I am using compatability mode for X

I have the retail version of sacred 2 fallen angel and would like to get Ice and Blood addon. Does anyone know where they have this addon for sale I do not want to buy gaold as I have mentioned I already have fallen angel.

didn't take a pic but tell me how and will try

The way I described worked great I just needed to restart my PC and game started right up no problem. Many thanks for all the suggestions.

Ok so I copied disk 1 to HD then opened disk 2 and copied contents to their respective folders of disk 1. I then started install and it started right up and finished install to where it gives option to start game however now I need to figure out why it won't start.

I have always been lucky enough to get my games running on win 10 but will for sure give your idea a try, Thanks.

I have been trying to install Sacred 2 ( in win 10) for several days trying everything I can think of and it never even made it to a full install it just freezes on the installShield wizard box(progress bar never moves). My system is way beyond the required specs and have plenty of room on a 1tet HD. I have tried in comptability mode, administrator and need some help.

My son asked me to bump his gold so he could start off with better equipment so I fired up Artmoney and got him his gold but the funny thing is when I went back to the game His toon just EXPLODED in a BURST OF BLOOD. It looked really cool LOL. so I told him he would just have to do it the old fashoned way and kill a load of baddies. Has anyone else ever seen this I laughed my A** off.

I had Vista home premium installed on my HP pc I bought and I don't think that I have had any more problems with it then I did when I first got WIN XP, now that I've had it awhile I find that most problems can easily be worked around and I am starting to like vista.

Forgive me as I couldn't figure out where to put this question. I'm trying to add a couple images to a post to show a problem I am having and can't find a way to add attachments to the post, do I assume correctly that this is not availible?