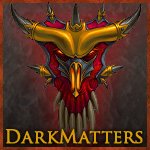 Posts

8

Joined

Last visited

Days Won

1
Previous Fields
All time best video game ever played
Real Name
Country
Recent Profile Visitors
The recent visitors block is disabled and is not being shown to other users.
Frostyman's Achievements

Polonium Wizard (3/20)
hey guys! I've been a little preoccupied recently, I broke my game. Well, rather I should say, in the process of trying to modify the game's graphics, I triggered some kind of memory leak. So the next time I loaded up sacred 2, every save game I had was corrupted. The shadow warrior with the Scourge set was unfortunately one of the ones I had not backed up. I still have the chest files with some incomplete sets, but I lost a lot of progress. Long story short: yes, his offer would help quite a bit to catch back up with the farming.

Hehe, I'm working on the higher level versions, I will of course upload them as I get them completed.

File Name: Sopor Aethernis File Submitter: Frostyman File Submitted: 05 Jul 2011 File Updated: 16 Jul 2011 File Category: Ice & Blood Seraphim Items This file contains the level 15 silver, 30 silver, and 45 gold versions of the Seraphim set, Sopor Aethernis. You need the CM patch to use this file. Just copy the chest.sacred2chest file from the directory you want, and paste it in your savegames directory. Click here to download this file

File Name: Scourge of Lordaeron File Submitter: Frostyman File Submitted: 05 Jul 2011 File Updated: 16 Jul 2011 File Category: Ice & Blood Shadow Warrior Items This is the first upload of this file, it only includes the level 15 silver quality version of the Shadow Warrior's Scourge of Lordaeron set. You need the CM patch to use this armor. Just extract the file, and put the chest.sacred2chest file in your savegames directory Click here to download this file

Version 2.0

1,297 downloads

Name: Sopor Aethernis Type: Armor Set Class: Seraphim Requirements: Community Patch Set Components: (Helmet) Starlight (Armor) Creators legacy (Shoulders) Breath of the Firmament (Wings) Eternal breeze (Arms) Bearer of Light (Gloves) Pulse of time (Belt) Sash of Infinity (Legs) Pillars of Millenia (Boots) Striders of aeons Sockets: Bronze: 2 Silver: 8 Gold: 7 Complete Set Bonus: Intelligence (3) Combat Art Skills (4) Chance to find valuables (6) All combat arts (8) For more information on the individual pieces of this set visit the following links: Wiki Page Item Levels: Silver: 15, 30, 45, 60 Gold: 60, 75, 90, 105 Platinum: 105, 120, 135, 150 Niobium: 150, 165, 180, 195, 210 Instructions: Be sure to back up your existing chest.sacred2chest file before doing anything! Installing this file will overwrite your Shared tab in your player chest. For XP, it's located in: C:\Documents and Settings\<userID>\My Documents\Saved Games\Ascaron Entertainment\Sacred 2 For Vista and Windows 7: C:\Users\<userID>\Saved Games\Ascaron Entertainment\Sacred 2 After you've backed up your chest.sacred2chest file from the above folder, copy the chest.sacred2chest file to your save game directory and restart your game. You can then find the armor in your shared belongings chest. Grab the armor pieces you want and then save your game and exit. You can then restore your normal chest.sacred2chest file to the Sacred 2 folder and restart and continue your game.

Hello all, I'm a longtime player and recent forum member. After reading much of the forums, and seeing a fair number of items available for download, I thought I would offer a contribution. I have in my possession, the complete silver level 15, silver level 30, and gold level 45-50 sets for the seraphim, Sophor Aethernis, and Virtues of the seraphim. I also have the level silver level 15-20 Scourge of lordaeron set for the shadow warrior. I realize these might not be very useful to many, as progressing from 15-100 takes all of 10 hours played, I felt I should offer for those who may be interested. At any rate, I'm a little stupid when it comes to uploading things, so if a moderator would like to PM me, I'm sure we can arrange something.