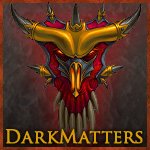 Content Count

40

Joined

Last visited

Days Won

2
Community Reputation
27
Fine
About Jayce
Rank

Master of Antimony
Previous Fields
Favorite pizza topping
Why do you want to join DarkMatters?
All time best video game ever played
Real Name
Country
Profile Information
Gender
Location
Interests

IT, Travelling, Cooking, Wines & Spirits, Tea, Nature & Ocean, Archery
Creation of so-called warrior-mage ( or mage-warrior ? ) I often played such characters in classic RPG, well balanced and opened to many skills Another "Dark exemple" of such category below

2

Unfortunately I am not in touch with so many people next to me here. However everybody is taking care of themselves and their family. They do not need anyone else involving in their lives, although they are helpful in case of need. As you probably know Poland is a very modest country in terms of economy. Rate of poverty is still high though huge improvements were done for the last 10 years. It is always interesting to observe that those with the less ways carry on the more. Better examples are in Romania, Hungaria, Slovakia, etc... Miłego weekendu

I am safe Gogo, thanks for your concern. And working from home for 2 weeks. I cross fingers for the rest of my family scattered here and there. Wishing you the same

Interesting, indeed. Are they in touch with performing laboratories, hospitals and scientists? I've read that yes. Hence they could have probably helped them into finding the resolution of the "issue" here

It is not the weapon which may be dangerous, but the guy who is behind it Each of them can be useful according circumstance, space around you and distance. And of course the skill and will of the bearer

Et oui Minou !! That's the way ! That's the way you're gonna be! Mama said ! Aahh! Mama said, that's the way you're gonna stay..!

EXACTEMENT ! NON MAIS ALORS !

Hello DarkWolfNine, Winter has finished, end of hibernation Let's go for hot sausages and duties if you're ready Welcome back home again

Exactly gogo, especially when on the same wave

Hello Delta ! Amazing time is just starting and looks like on the good way ! A bottle of red wine... if you take me by the feelings Thanks

Hello Timo ! Don't worry, you are in the right place ! Thanks for your kind words

As you can see you're not alone in this case but eventually... you know the summary of here With fire of Dax , your knowledge, our skills and the good will of all we'll manage it "All big achievements have a small beginning"

Yo Dax! Thanks for the tracks, and interesting screenshots indeed ! Sorry for the long time before answering, even though I was still on the thread of the topic. I sent a message into the bottle of contact of darkbloods. It looked like a dead site, or an old relic from the past at the golden age of Sacred 1 & 2. The new forum mentioned there never opened... For now Zerisius looks like a ghost. Well let's wait again a while, else let's do something as far as we can.

Hello Dax, thanks for the research! I've sent an eye on steamcommunity.com, found zerisius but offline. Let's see if he will be reachable for the coming weekend. I found the white rabbit and fell into the hole... I will send you feedback when I'll pull me out of there ...